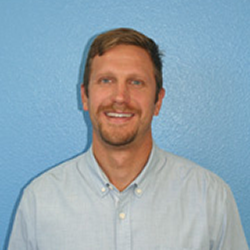 Christopher Messmer - Program Director
Christopher has worked in the field of drug and alcohol treatment and dual diagnosis since 2013 in both operational and clinical positions. His journey started in the field when he was presented with an opportunity to manage a sober living home. As clients would come and go, some would leave thank you notes recognizing his efforts to help them better their lives which he thought went unnoticed. It became obvious that he was doing important work, and it is through the meaning and purpose that he's found in being a helping professional, that he remains, to this day, dedicated to the success of our clients. He graduated from Breining Institute in 2017 with an Addiction Studies Certificate and is currently a Certified Alcohol and Drug Counselor. He started his own journey in recovery in 2009 and continues to be actively involved in a recovery fellowship. In his free time, he enjoy spending time with his wife and 2 dogs, surfing, and hiking.
---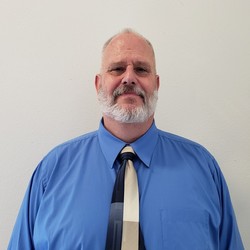 AJ Seargeant, AMFT - Associate Therapist
AJ is a Southern Californla native, Gulf War veteran, and father. With a Board of California Behavioral Sciences registration as an Associate Marriage and Family Therapist, a Bachelor of Science degree in Human Services, and a Master of Science in Counseling Psychology, AJ has been working in the substance abuse treatment field for 3 years. When AJ is not helping clients, he is hiking the Orange County hills, playing one of his guitars at home or on stage, or hunting ghosts in reported haunted places.
---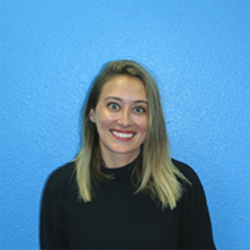 Kristin Canedo - Associate Therapist
Kristin joined the Beachside team in July 2018 after moving from Baton Rouge, Louisiana. Kristin has her Master of Science in Counseling from Southeastern Louisiana University and has built her professional resume serving clients at two other treatment centers prior to Beachside. She is proud to be part of a team that operates with integrity and compassion. As a therapist, Kristin strives to embody empathy, genuineness, and unconditional positive regard with her clients. She considers it an honor to be part of someone's journey to recovery.
---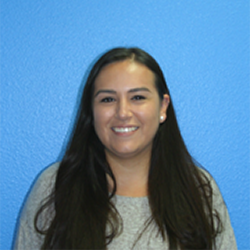 Amanda Garcia - Associate Therapist
Amanda is a Southern California native. With a Board of California Behavioral Sciences registration as an Associate Social Worker, a Bachelor of Science degree in Human Services, and a Master of Social Work, Amanda has been working in the social services field for over 8 years. When Amanda is not helping clients, she is spending time with her family and pets or going to Disneyland.
---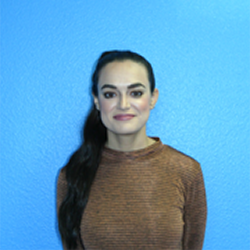 Caitlin Patla - Associate Therapist
Caitlin is an associate clinical social worker and has her background in mental health as she studied psychology at University of California, Irvine and then furthered her education, earning a Masters in Social Work from University of Southern California. Caitlin has been working in the field since 2016 and previously worked at a residential facility for people with severe mental health disorders, but her passion was always treating addictive behaviors and disorders. Caitlin understands the struggle of having to turn your life around from its lowest point to being able to achieve all your dreams as she was diagnosed with an eating disorder at 13-years-old. Caitlin utilizes positive psychology and narrative therapy to understand one's past and look at it from a positive perspective, brining feelings of catharsis and healing. She is also a cat lover and has a 3-year-old tuxedo cat named Kyle.
---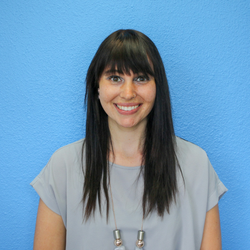 Alyssa Simon, BA, RD - Registered Dietician
Alyssa Simon is the Registered Dietitian at Beachside Recovery Center, working with both detox/RTC clients and PHP clients. Alyssa earned her BS in Dietetics from the State University of New York College at Oneonta, and her MS in Nutrition from the University at Buffalo in Buffalo, New York. Alyssa holds a certificate in food safety from Servsafe, as well as a certificate in Adult Weight Management from the Academy of Nutrition in Dietetics. Alyssa has been working as a dietitian for 4 years in the field of rehab and recovery as well as eating disorders. She has worked with a variety of clients who suffered from alcoholism, drug addiction, eating disorders, mental health issues and more. Alyssa's nutrition approach is to use evidenced-based practice to help the clients see food as medicine, and how good nutrition can help with mental health and be a solid foundation for recovery. In her spare time, Alyssa enjoys hiking and taking pictures in the mountains of Los Angeles County.
---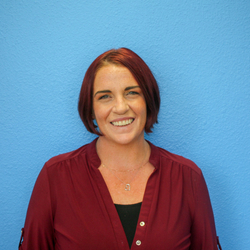 Tara Falcon, CADC-I - AOD Counselor
Tara Falcon is our Female Detox/Residential Case Manager. Working in the field of recovery is Tara's most focused passion. Every day she wakes up excited at the opportunity to hold the hand of someone suffering from addiction and guiding them to a better way of life. Tara's journey in recovery began 4 years ago and, in that time, she has learned the importance of living life with integrity, humility, and compassion and sharing that experience with others. Tara enjoys being a mother of four children, taking family trips and broadening her horizon through work and school.
---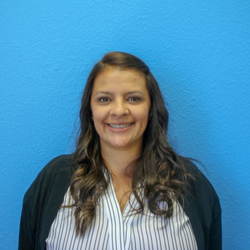 Monica Hernandez - AOD Counselor
Monica has been a part of Beachside Recovery since January 2016. Before working for Beachside Monica worked for several non-profit organizations including YMCA and Phoenix House of Orange County. Monica began her journey in recovery in 2010 and since then she went back to school and received two certifications in mental health and substance abuse as well as graduated with an AAS degree in substance abuse counseling. Monica is currently working on completing her bachelor's degree in Human Services. Monica is a single mother to three amazing children and spends much of her free time traveling and living life to the fullest.
---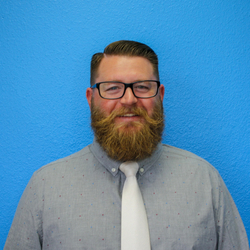 Steve Spencer - AOD Counselor
Steve is a Case Manager and is a Certified Addiction treatment Counselor. CATC-1. Steve completed his addiction studies education at Cypress College. Steve feels passionate about helping people struggling with addiction piece their lives back together. Grateful for the help he received early in his recovery, he hopes to give back the same support and compassion to his clients. When he's not working, Steve enjoys camping, golfing, and spending time with his wife and three children.
---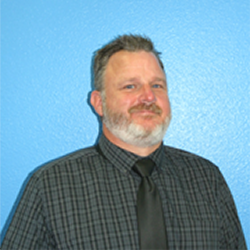 Bruce Kolberg - AOD Counselor
After spending nearly 20 years in construction, Bruce made the decision to follow his passion for helping men recover from addiction. This decision changed the trajectory of his life in ways he never imagined. He studied at Intercoast College in the California Certification Board of Alcohol and Drug Counseling (CADAC) program where he graduated on the Director's Honor Roll. In the recovery industry since 2012, Bruce believes one of the most important aspects of the job is the therapeutic relationship and building trust. He understands for a client to "buy in" to the recovery process one needs to feels safe and valued. Bruce understands the fears and trepidation one has coming in to treatment. He uses his years of sobriety and his experience in the field to help clients see the possibilities if they maintain sustained sobriety. Bruce believes an essential piece of recovery is realigning priorities and changing perception. With sobriety, Bruce recognizes the true joys in his life are centered around his role as a father and husband. He remains active in the recovery community and he enjoys seeing live music and sporting events.
---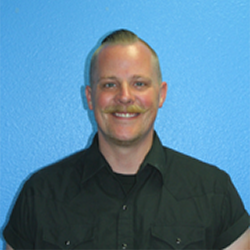 Charles Trowbridge - AOD Counselor
Currently a counselor for the Men's Program, Charles works primarily with clients at a Detox/Residential level of care. As a counselor, Charles is responsible for crisis management, one-on-one client counseling sessions, as well as facilitating psychoeducational group sessions. He has completed his education at Distance Learning Center in the California Certification Board of Alcohol and Drug Counseling (CADAC) program. When not at work, Charles can be found at home spending time with his family or volunteering at his local animal rescue. In the recovery industry since 2016, Charles believes an essential piece of recovery is changing perceptions and rebuilding healthy self-esteem.
---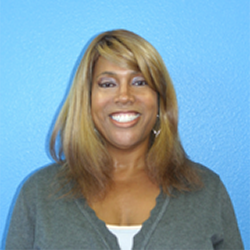 Leslie Wilson - AOD Counselor
Leslie began her career in Case Management in 1995, where she served as a social worker in assistive living for 12 years. She extended her reach into Substance Use 3 years ago, and prides herself of resource management, building trusting relationships, and doing the heavy lifting for those hard at work on their recovery. Leslie is a graduate of Temple University in Philadelphia, PA where she earned her B.A. Leslie graduated from Cypress College earning certifications in Addiction Studies, Family Studies as well as Gerontology a Certification. Leslie's is an avid bowler, tennis player, community volunteer and patron of the arts.
---
Roberta Milder-Spatz, LVN - Client Care Coordinator
Roberta Milder-Spatz began her nursing career as a way to positively impact people's lives. Her passion and dedication in life is to help others. She began working with Beachside as a Client Care Coordinator in 2017, where she excelled in her experience working with clients undergoing treatment for Drug and Alcohol abuse. Showing compassion and care, she has helped assist client's in their journey through recovery. In her free time, Roberta enjoys spending time with her two children being outdoors and hiking.
---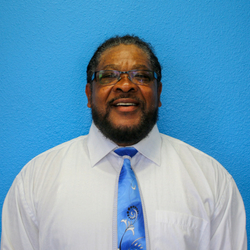 Freeman Palmore - Client Advocate
Freeman was an athlete as a teen and when his father passed away as he was finishing high school he gave up an athletic scholarship to school and went to work. This journey took him down a dark path. After years of complete separation from his loved ones, Freeman reached his turning point. Broken and spiritless, he sought help from a drug treatment center. His journey through the cycle of addiction, relapse and recovery fueled his desire to help others overcome addiction. Today, Freeman is a client advocate in the recovery field. He's widely known in the program of recovery, loved, and respected. During his 15 years in recovery and has spoken at a multitude of treatment facilities, sponsored men, facilitated countless interventions and mentored men and their loved ones through the recovery process.