---
Questions to Have in Mind When Seeking Treatment
---
Addiction recovery outcomes hinge on: the intensity and scope of the client's addiction history, accurate diagnosis and treatment options, whether or not the client and their treatment providers communicate effectively, and the opportunity to utilize services like relapse prevention programs and professional preparation classes. Be sure to ask these important questions when you are looking for the right addiction treatment center for yourself or someone you love.
1) Do the treatments within the program line up with scientifically based evidence?
Highly effective addiction treatment programs for substance abuse and alcohol addiction often involve medication and behavioral therapy, sometimes both. Behavioral therapy is never always the same. Treatment can be tailored to each client's needs and substance abuse history. Treatment goals can range from discussing the client's motivation to change, incorporation of positive, rewarding activities, learning positive coping mechanisms, and boosting problem solving skills. Examples of various modes of behavioral therapies include group therapy (where clients are encouraged to realistically face their drug abuse in a group setting, as they create a sober network of support), cognitive behavioral therapy (which assists clients with identifying and avoiding situations that are most likely to encourage substance abuse), and motivational incentives (that involve providing rewards or privileges for remaining drug free, participating in counseling sessions, and more.)
2) Is the program fully customizable based on each client's needs, addiction history and severity of substance abuse?
The most highly effective addiction recovery treatment programs include various types of therapy and extra services that enable the client to maintain her or his sobriety, even after treatment comes to an end. Other services to look for include professional preparation services, relapse prevention programs, and positive coping mechanisms. clients may also require clinical help, legal counseling, social services, or family therapy. Catering to each client's specific needs is vital to recovery. It is necessary for the treatment center to take a comprehensive approach to addiction recovery by considering the client's age, gender, ethnicity, and culture. Another necessary aspect of consideration would be the amount of times the client has attempted to stop using drugs and alcohol. It is also imperative that individuals with addictive disorders be screened for other mental disorders that often occur at the same time. There are several medications that are suited to treat drug and alcohol addiction such as: gum, nasal spray, nicotine lozenges, and patches to treat tobacco addiction, vivitrol, naltrexone, disulfiram, and acamprosate to treat alcohol addiction, as well as vivitrol, buprenorphine, methadone, and naltrexone to treat those who are addicted to opiates like pain relievers and heroin.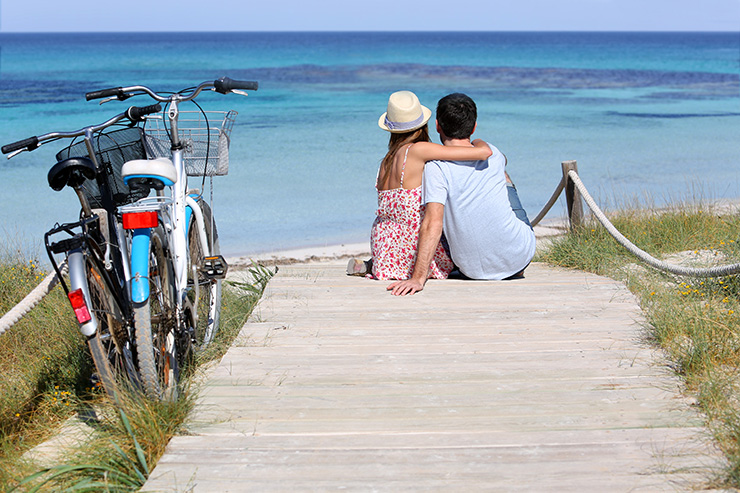 More Questions
Your Needs
3) Is the program able to adapt to the client's needs as they evolve throughout the course of treatment?
Goals and options in an addiction recovery program may change throughout the duration of treatment. These must be modified according to the clients' changing needs as they progress from different stages of treatment to the next. The most effective addiction treatment programs combine a variety of therapies and other professional services to meet the client's needs. These therapies and services can include but are not limited to: continuing care, assessments, self-help, pharmacotherapy, case management, substance abuse monitoring, vocational services, mental health services, child care services, clinical services, family services, education services, housing/transportation services, HIV/AIDS services, financial services, and legal services.
4) Is the length of treatment appropriate?
The effectiveness of an addiction recovery program has a lot to do with the length of treatment. An appropriate length of treatment fully depends on each client's specific needs, substance abuse history, and severity of addiction. Research shows that most addicted individuals need at least 90 days in treatment to end their substance abuse and that longer lasting programs yield more successful outcomes. The most highly effective programs not only measure progress but also design plans to help clients maintain their sobriety. Recovering from drug or alcohol addiction is a lengthy process that generally requires multiple types of treatment and a sober support network. It is important to remember that relapse is not indicative of program failure. Addiction is a chronic disease, which means that relapsing with substance abuse or alcohol addiction is not only possible, but probable. This happens in the same way that other chronic conditions may relapse. Addiction treatment requires modification and consistent assessment.
5) What effect do 12-step and other recovery programs have on treatment for drug addiction?
Recovery programs are designed to supplement and augment the outcome of professional addiction treatment. The 12-step programs that are most widely known are Alcoholics Anonymous (AA), Narcotics Anonymous (NA), and Cocaine Anonymous (CA). Their group therapy-type model fosters the growth of a sober support network that is established through peer to peer discussions, which enable members to maintain successful sobriety through reliance on others. Throughout and after professional addiction treatment, effective programs will encourage clients to take part in the benefits of group therapy. These groups provide another level of community and social support when it comes to maintaining a life that is free of alcohol and drug use.