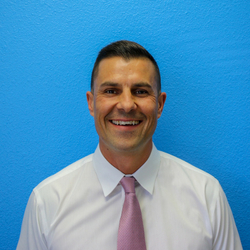 Chris Waters - Chief of Operations
Chris Waters comes to Beachside Behavioral Health with over 7 years' experience in recovery. He has held a variety of positions in the substance abuse field including case management, operations, client care and program management. His greatest characteristics are his honesty, compassion, and modesty. His innate ability to teach and encourage clients is without comparison. Chris leads by example and he strives to provide a safe environment for young men in early recovery. Chris believes in a three-prong approach that encompass the mind, body and soul together with a strict routine and solid foundation to help them accomplish their goals and achieve long term sobriety. He values the integrity of the Beachside Behavioral Health team and has helped to build a strong team and establish a meaningful sense of comradery throughout the organization. In his time off, you can often find him working out in the gym, playing basketball, or spending time with wife and two dogs Jack and Dulce.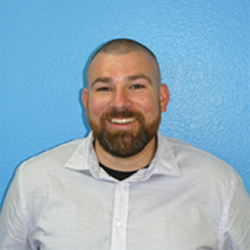 Kyle Sherman - Director of Operations
Kyle, 29 a native of Southern California brings a passion for recovery to the men and women at premier health group by emphasizing hard work, dedication, the importance of building relationships and being a team player. Kyle believes in the power of selflessness and putting our clients and client care always first. Kyle feels he has found his purpose working in substance use disorder treatment as he finds fulfillment by helping others recover, just as others have helped him on his journey. Kyle has been in the recovery field for 4 years and has worked numerous positions from Support Staff, Operations supervisor, admissions coordinator and Director of Operations. As Director of Operations, Kyle Oversees the day-to-day activities, properties and operation team members. Our Operations team consists of well trained and dedicated technicians who share a common passion for helping men and woman who struggle with substance abuse. During free time and off days Kyle spends time with his family and has a passion for southern California sports specifically the Anaheim Ducks and the Los Angeles Angels of Anaheim.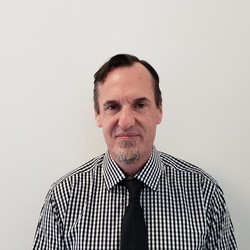 Garrett Dunn - Operations Manager
Garett Dunn has five years of experience working in the Substance Abuse field. Garrett has had the opportunity to learn and to grow with the company while helping others find their feet in sobriety. Garrett has worked his way up from Support Staff to his current position as Detox Manager by using his experience along with his commitment to providing the highest level of addiction treatment care to his clients. Garrett's hunger for knowledge led him back to school in 2014, where he began studying Psychology at Adam's State University. After a year of school, Garrett changed his major to Human Services and continued his education at Coastline Community College. Garrett is continuing his education to become CADAC certified. He is committed to using his education and personal experience to understand and support clients in their recovery. In his free time Garrett enjoys going to the gym, spending time with family, his 17-month old son, reading, and playing/listening to music. Garrett's compassion and professionalism enable him to evoke positive change in those around him, and he believes there is hope and solution for even the most destitute, desperate, and hopeless cases.